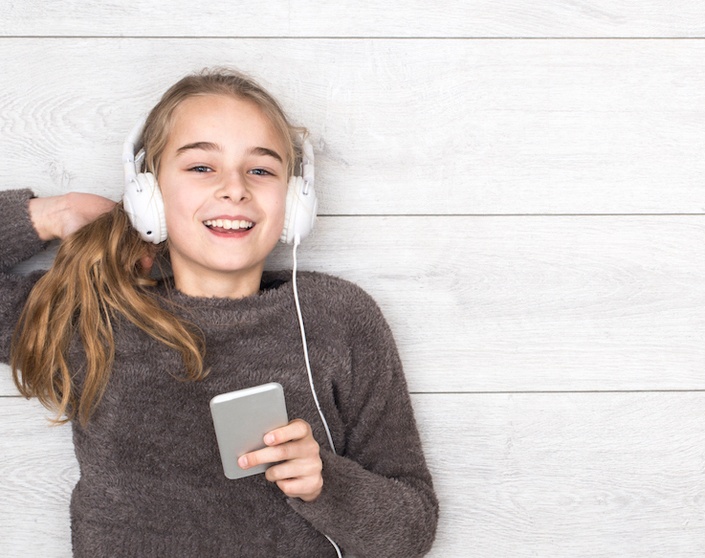 My Online License​™
​Give your child a license to be a safe, responsible and smart user with the Digital Street Smarts program
Watch Promo
Enroll for FREE
Is Your Child Ready For Life Online?
Kids and teens growing up today are shaped by the smartphone and technology in all aspects of their life.
They spend between 6 to 9 hours daily online*.
They have a wealth of knowledge available at their fingertips — and a whole new set of challenges as parents we didn't grow up with: online predators, cyberbullies, hate speech, fake news.
Sometimes, it is not the danger parents fear.
We worry about the potential impacts of screens on their physical, emotional, social and cognitive health.
What happens when our kids trade in self-worth for "likes", outdoor play for video games, imagination for YouTube, or playdates for Snapchat Streaks?
What are we doing to prepare them for their life online?
Learn To Stay Safe Online
We worry about exposing our kids to inappropriate content and people online.
Gain peace of mind knowing that your child is aware of the potential dangers of the online world and knows the practical steps how to stay safe:
■ Recognize and avoid stranger danger
■ Understand what is personal information and how to protect it
■ Minimize exposure to inappropriate content
■ Know when and how to seek help from adults
■ Recognize cyberbullying and how to respond
Screens cause stress for kids because they are designed to be addictive, and force them to use development skills like keeping track of time and managing transitions.
Eliminate Tension Caused by Screens
83% of parents told us screen time causes tension in their house at least once a week.
Screens cause stress for parents who are frustrated by the constant battles, and worried that screens are taking up too much of their child's life.
Our program reduces stress by teaching kids how to:
■ Recognize how devices are made to be addictive
■ Overcome screen withdrawal mood swings
■ Develop healthy media diet habits
■ Apply self-regulation tactics
Would she know to tell you if she was in trouble online?

Participate Responsibly in Social Media
Social media provides many opportunities to feel left out, peer pressure ("FOMO"). We worry how social media affects our kids' friendships, self-esteem and reputation.
Our program reduces the potential pitfalls of social media by giving kids ways to:
■ Understand and overcome FOMO
■ Learn what is a digital footprint and how to keep it positive
■ Know how to navigate privacy settings
■ Learn tactics to STOP and THINK before you post
"We can't prepare our kids for the world they will inhabit as adults by dragging them back to the world we lived in as kids. It's not our job as parents to put away the phones. It's our job to take out the phones, and teach our kids how to use them."

– Alexandra Samuel, The Atlantic
What is My Online License™?
When your child completes the course and passes all of the quizzes, she will receive a copy of My Online License™ by mail*.
Parents and students receive progress reports along the way.
When we were teenagers, earning a driver's license was a rite of passage: our ability to drive allowed us to see the world through our own eyes.
It also came with education about how to protect our safety and that of others.
We all need a license to drive.

Fast-forward to today, and kids can earn a license to watch, text and post.
*on the Family License and Pro plans

"/[dig·i·tal] street-smart/: having the experience and knowledge necessary to deal with the potential difficulties or dangers of life in a [digital] environment"

– Adapted from the Oxford Pocket English Dictionary
1-Year Unlimited Access On Web And Mobile
Parents receive the lectures by email over 10 weeks.

Once you get the course, you will enjoy 1-year unlimited access to the videos, quizzes and downloadable content.
Kids can go through the course at their own pace too. They can review lessons alone, or with you, at any time.
And we offer a complete course guide for parents who want to follow along.

When Is A Good Time to Start?
Many parents choose to start the program as a prerequisite for their first phone or their first social media account.
Everything is byte-sized.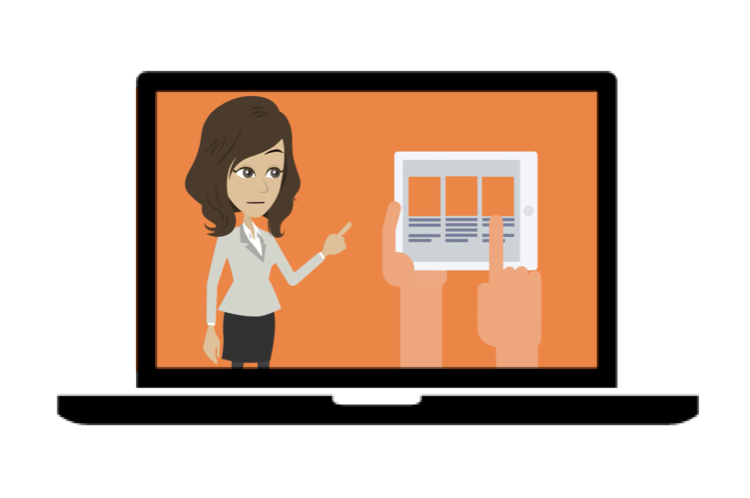 No preaching here! This is the only course out there that is designed for kids to do on their own, without a parent or instructor*
*course guide available for parents.
We make sure they get it.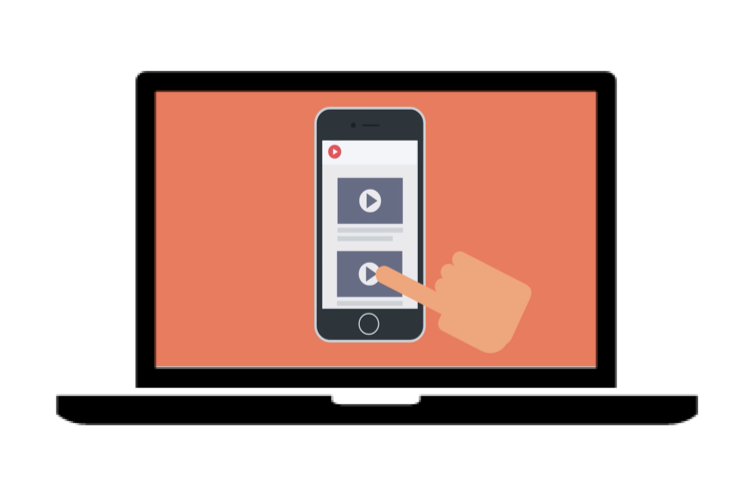 Every section is followed by a short quiz designed to develop critical thinking skills by putting students in real-world situations.
We skip to the fun stuff.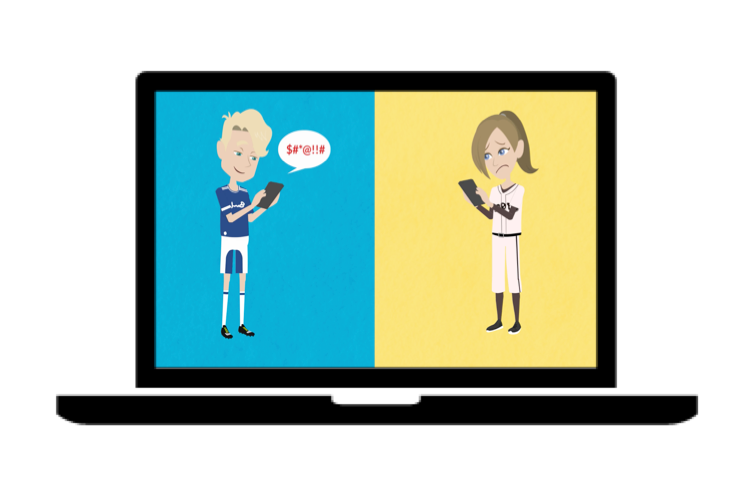 With a focus on "real world" case studies, students feel engaged with the characters, and learn to develop behaviors and skills instead of facts.

Don't Face This Battle Alone
80% of parents told us

they would benefit from additional support teaching their kids about responsible digital usage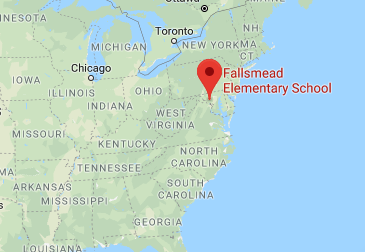 "Mobile technologies and social media will not go away. This is how our children are communicating with each other. It's not as simple as a 'no', so I say 'yes' to this program!"
- Parent, Fallsmead Elementary School, Maryland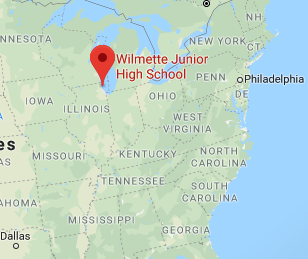 "I think all of us could use more resources like this one to support children in making healthy and appropriate decisions about media use."
- Parent, Wilmette Junior High School, Illinois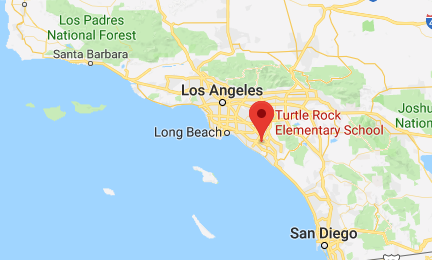 "Thank you very much to take the time to organize digital activities for our children. I totally support the idea[..].We need to educate and create awareness about internet safety, bullying, and time consumption to avoid future problems. Again, I really appreciate your work."
- Parent, Turtle Rock Elementary School, Irvine, California
What's In The Course, Exactly?
Take a look at what is inside:
Class Curriculum
Welcome to the Course!
Available in days
days after you enroll
Section 1: My Privacy Online
Available in days
days after you enroll
Section 2: My Safety Online
Available in days
days after you enroll
Developed by former digital media senior executives, in collaborarion with parents and educators, our curriculum is built around the 10 Digital Intelligence Skills defined by the World Economic Forum as:
"The set of social, emotional, and cognitive abilities that enable individuals to face the challenges and adapt to the demands of digital life."

FREE for families - why?
#netiket is a non-profit organization whose mission is to level the playing field for families and help build the next generation of safe, responsible and smart digital natives.
Families can enjoy access to the course for FREE.
Families who would like track their child's progress and obtain My Online License™ can sign up for one of our certification courses starting at $9 per month (wait, that's the price of 2 lattes?!).
Teachers, schools and PTAs can register for group licenses, including lesson plans and progress reports, activity sheets and more!
* get in touch to enquire about school licenses and PTA programs.
Frequently Asked Questions
I don't have time to monitor my child while they complete the course.
Then this course is perfect for you! We understand how hectic life can get for parents today – we are here to help. We have a zero-tolerance policy on questionable or offensive content. Kids can complete our modules independently (though parents are certainly welcome to join in too)
Can't I find all this info on other sources?
There are some great online resources out there. We recommend you start with CommonSenseMedia.org and check out their parent recommendations. We developed this course in response to the need for self-directed tools for kids. And, for those parents who don't have the time to curate the content, we offer a done-for-you program, they can trust.
What age should my child be for this course?
This course is designed for children 8 and up. Typically children in late Elementary to Middle school will benefit from the program as they are entering their life as digital citizens. However, as no child is "typical", younger /older children may benefit as well. If your child is 7 and half the class is on an iPod, iPad, or even a phone, it might be time to sign her up!
How can I follow what my kids are learning in this course?
The course is designed for kids to complete on their own. We offer a complete Parent Guide which covers the main learning outcomes for each module. You can download the guide by taping on "Preview" in the Course Curriculum section.